Phil Gorman - Registered Massage Therapist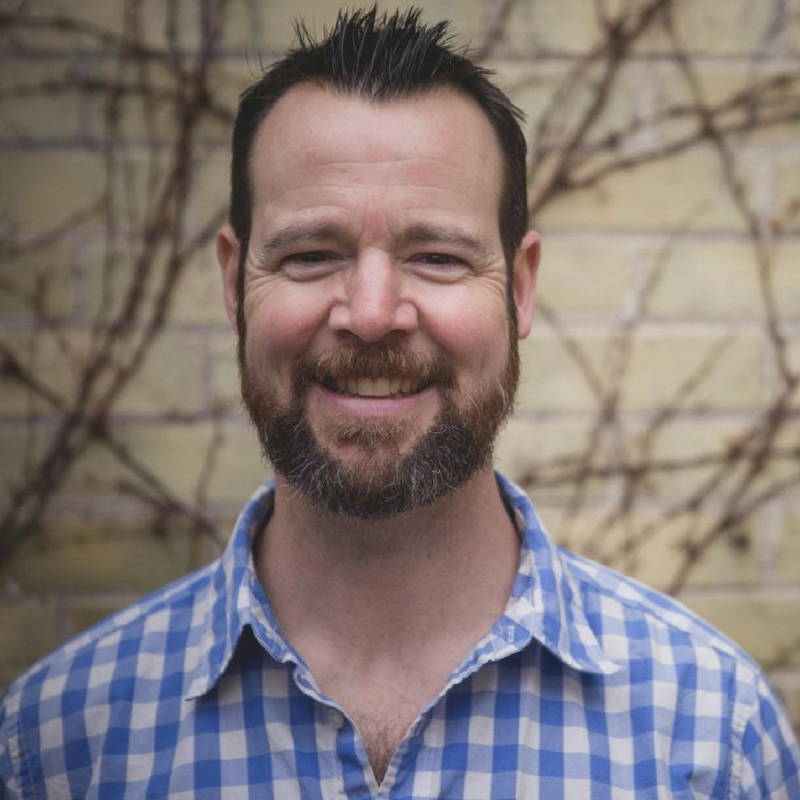 Phil's "Passion for Posture" has lead him to travel the world in search of Truth, Wisdom and Healing.
It has also lead him to train with some of the worlds best Doctors, Therapists and Healers in the Structural Health Industry. Phil believes in building "Somatic Smarts" into the body through a variety of sensory experiences. These somatic experiences allow his clients to upgrade their software and discover ways to decrease stress, find freedom from pain and improve performance.
Phil's a self proclaimed anatomy and physiology geek who's constantly blown away by the infinite infrastructure of the human body and it's ability to heal under the right conditions. Phil's compassionate and positive approach have been known to inspire clients to be more present and make better choices. Phil is a student of positive psychology, gratitude and mindfulness. With these powerful tools, he believes anyone can generate health, energy and vitality.
Phil believes that no single approach is the right one for every individual and so over the past 16 years, Phil has studied a variety of techniques, approaches and modalities, so he can "dial in" specific, individualized assessment and treatment for his clients. Using his best, tips, tools and strategies, Phil can help you access and heal your body so you can feel, move and be your very best!
When not in his office, you'll find Phil outside playing.
Check out his Linked In for Testimonials and all the credential stuff!
Massage Therapy
The assessment of the soft tissue and joints of the body and the treatment and prevention of physical dysfunction and pain of the soft tissues and joints by manipulation to develop, maintain, rehabilitate or augment physical function, or relieve pain.
Craniosacral Therapy
A gentle, non-invasive technique that allows for the therapist to access very subtle restrictions in the deep nervous system. Cranial Sacral Therapy assesses the flow of fluid from the cranium (head) to the sacrum (tailbone area).
Treatment involves addressing any dysfunction in the movement of fluid throughout the nervous system that may be causing physical pain or dysfunction in any part of the body.
for more information or to find a Cranial Sacral Therapist in another area, visit www.upledger.com.
Myofascial Release 
A gentle, safe and effective approach to stretching the connective tissue of our body. This tissue is the fabric that holds the body together, and allows for communication between cells.
Kinesio Tape
This is a cotton-based tape with medical grade adhesive. It has no latex and can be left on for 3-5days. It is water resistant and moves with your body. This elastic quality gives me the ability to affect the skin, circulatory/lymphatic systems, connective tissue, muscles and joints just by stretching the tape.
Kinesio Tape is excellent for reducing pain by alleviating pressure on the pain receptors. Other applications include reduction in swelling by increasing fluid movement, retraining muscle groups and manipulation of connective tissue. Postural Taping is an extremely effective tool in the struggle against gravity and sitting at the computer.
Kinesio Tape essentially gives you the ability to retrain your nervous system while doing your daily activities, sports or work with more awareness.
Relaxation Massage
Full body relaxation massage using a variety of Swedish Massage techniques to relax sore muscles and joints.
Visceral Manipulation
A gentle hands-on therapy that allows the organs to realize their lack of movement and potential range of motion. Releasing patterns of dis-ease
As we all learned from a young age, our body is dependant on our skeleton for structural stability. What you may not have learned is the importance of our organs in this system, not only for their function, but also for the impact they can have on that skeletal structure.
Each "organ" has it's own unique range of motion available to it within its specific body compartment. All organs have either tight or loose attachments to the skeleton. These maintain their positioning while also allowing for a specific movement. These connections from organ to skeleton make it possible for us to bend, stretch and perform all the activities we need to throughout our lives.
Low level Laser Therapy
My Scalar Wave Laser has powerful pain relieving benefits, promotes tissue regeneration, decreases swelling, improve recovery times and fracture healing . Essentially it speeds up the natural processes of the cell.
Manual Lymphatic Drainage
Did you know that you have 3 times more lymph in your body than Blood? This hardworking system is your sludge pump who's job it is to support your cardiovascular and immune systems. Not only can I help you decrease your swelling, but I can teach you to do it yourself!
Posture Therapy
A Full Structural, Functional and Neurological Assessment is a great place to start if you're looking to heal your Spine and Nervous System. Did you know that 70% of your communication is non-verbal? How are you showing up in your life?
As Kitchener's Posture Expert, I have the tips, tools and strategies to help you look, feel and move your best!